Are you looking for simple recipes to complement your wine?  Here you go.  I have located a few recipes that will make your simple meal turn into a gourmet meal. Check back often as I will be adding new recipes or visit me at http://simplelifecooking.com.
Grilled lamb chops or pork chops are simple recipes.  And when served with a bottle of fine Merlot, it is a guaranteed success for any occasion. This very tasty and easy marinade is not only wonderful for lamb chops or pork chops, but can also be used for steaks.
Simple Grilled Lamb Chops
Ingredients:
1/4 cup distilled white vinegar
2 teaspoons salt
1/2 teaspoon black pepper
1 tablespoon minced garlic
1 onion, thinly sliced
2 tablespoons olive oil
2 pounds lamb chops
Directions:
Prep – 10 minutes
Cook – 6 minutes
Ready In – 2 hours 16 minutes
Mix together the vinegar, salt, pepper, garlic, onion, and olive oil in a large resealable bag until the salt has dissolved. Add lamb chops, toss until coated, and marinate in refrigerator for 2 hours.
Preheat an outdoor grill for medium-high heat.
Remove lamb from the marinade and leave any onions on that stick to the meat. Discard any remaining marinade. Wrap the exposed ends of the bones with aluminum foil to keep them from burning. Grill to desired doneness, about 3 minutes per side for medium. The chops may also be broiled in the oven about 5 minutes per side for medium.
Why not try this by serving it with Parmesan Baked Potatoes, and Grilled Veggies?
Steaks and Merlot are a sure thing. This recipe is a sure hit.  Blue cheese, rosemary, garlic, and a hot grill. Serving a fine bottle of Merlot is a must for this meal.
Grilled Flat Iron Steak and Blue Cheese-Chive Butter
Ingredients:
1 1/2 pounds flat iron steak
1 ounce crumbled blue cheese
Directions:
Prep – 15 minutes
Cook – 10 minutes
Ready In – 1 hour 20 minutes
Whisk together vinegar, garlic, 1 tablespoon black pepper, rosemary, oregano, and kosher salt in a bowl along with the olive oil. Place the flat iron steak into a resealable plastic bag, and pour the marinade overtop. Squeeze the excess air from the bag and seal. Marinate in the refrigerator 30 minutes.

Preheat an outdoor grill for medium-high heat and lightly oil grate. Remove steak from the marinade, shake off excess, and discard the remaining marinade. Allow the steak to stand at room temperature for 15 minutes as the grill warms.

Mash together the butter, blue cheese, chives, and 1/8 teaspoon of black pepper; set aside. Cook the steak on the preheated grill to desired degree of doneness, about 5 minutes per side for medium-rare. Allow the steak to rest in a warm place for 10 minutes before slicing thinly across the grain. Serve with a dollop of blue cheese-chive butter.
Chablis would be a genius move here. But you are grilling them, so Chardonnay will work.  The only way this delicious dish can be a disaster is if you forget to buy the perfect fine wine!
Make the best shrimp meal ever! Remove from skewers and serve on a bed of pasta with sauce for a great meal.  Or serve as an appetizer.
Grilled Marinated Shrimp
Prep – 30 minutes

Cook – 10 minutes

Ready In – 2 hours 40 minutes
Ingredients:
Directions:
In a mixing bowl, mix together olive oil, parsley, lemon juice, hot sauce, garlic, tomato paste, oregano, salt, and black pepper. Reserve a small amount for basting later. Pour remaining marinade into a large resealable plastic bag with shrimp. Seal, and marinate in the refrigerator for 2 hours.

Preheat grill for medium-low heat. Thread shrimp onto skewers, piercing once near the tail and once near the head. Discard marinade.

Lightly oil grill grate. Cook shrimp for 5 minutes per side, or until opaque, basting frequently with reserved marinade.
Get Access to Wines From Around The Globe (That you wouldn't be able to get otherwise)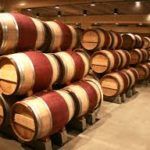 The World's best wine makers, with the regions best grapes are working to make their craft.  You deserve to share in the flavor, the taste and the individual experience each wine presents to you. Seems like getting new wines from all over the Globe direct to you each month is the best way to consistently share in the greatness of these Fine Wines.
With access (some are exclusives) to the World's Largest wine varieties, Direct Cellars is your solution and reward for your hard work in life.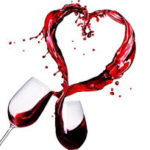 How about those romantic dinners, or classical music in the park outings?  Ever go up the Canyon to enjoy a campfire, some dark chocolate, and oh… some really good Merlot?  If you haven't I highly recommend it.  Seems like the perfect addition for an awesome time!
Wine is known as the elixir of life.  It has been around for Centuries, a literal gift from the Gods.  Used to celebrate and reflect on ones life, life achievements and special occasions.  With Direct Cellars, you will be looking for those moments, because you will have something that makes each moment remarkable… Fine Wine.
Fine Wines Worthy of your Wine Cellar: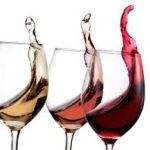 As you build up your personal Wine Cellar – keep in mind that each month you will have the choice of what you experience now, and what you save for tomorrow's experience.  Maybe an upcoming announcement, promotion or new achievement.  Most noteworthy, life should be full of memories, and locking those in with the enhancement of a Fine Wine is, well… magical.
Enhance the party, gathering, or romantic party of two with "Direct to your Door Fine Wines" with your membership with Direct Cellars.

We are growing and we are looking for People that want to have a lot of fun, enjoy fine wine, and make a great income in doing so.  Below is an explanation of the opportunity.  Simply watch a 4 minute presentation by clicking on the Fine Wine Category, make a decision and JOIN. Success financially with this program while enjoying your fine wine.
There are so many ways to enjoy Fine Wine.  These are life enhancing, stress relieving, and mood altering (for the better) ways.  We have a complete page of information (GO HERE) where you can indulge in more ideas of a better life through Fine Wines.
When you understand more about Fine Wines, you will understand an easy way to enhance your life from today forward.  Plus, you will be able to help others around you to benefit from this amazing addition to life's routines as well.  The more education we get on Fine Wines, the better we can use them in our lives.  This is something we all deserve.  Read About it more by going here.
For more recipes like this – visit me at http://simplelifecooking.com