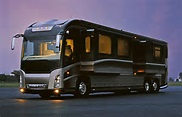 We wouldn't go back to that other life for anything that's why we choose RV Freedom Now.
If you are dreaming of a Full-Time RV Life, it's time to stop dreaming and take action!
The RV freedom is simply amazing. While we still deal with everyday life, there is serenity all around us. It's a slower pace, a simpler life, and we are much more deeply connected and happy. 
You can get started right now and have a life of adventure on the road!
  Choose Freedom and You Can Live Your Dream NOW…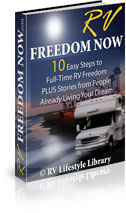 Discover the 10 Steps You Need 
to Live the Ultimate RV Freedom Lifestyle from Real-World People Already Doing It
A study of an international travel and tourism consulting group, found that RV travel is 23-to-59 percent less expensive than other types of vacations, for a family of four that owns an RV. For an "empty-nester" couple traveling by RV, savings were 11-to-46 percent.
Even after accounting for factors such as RV ownership costs and fuel prices, the study confirms that RV vacations offer greater savings to you than those taken using a personal car or airline, staying in a hotel, rental house or condominium, and eating in restaurants.
RV vacations can be more economical than the other vacations analyzed, regardless of trip duration, trip distance, or region of the country where the vacation takes place.
The RV Freedom allows families a unique travel experience that offers appeal for those seeking to foster an increased sense of togetherness, control, flexibility, and convenience to travel whenever and wherever desired.  There is no need in packing and unpacking your luggage, no need to stop every time you want to grab a snack or drink, no need to stop at rest areas!
Choosing RV Freedom is the best of all worlds!  Family time and fun are waiting for you.