Fine Wine, it complements so many foods and food experiences.  A fine wine pairing can make any meal into an Event, and more so a lasting memory.  With every bottle of these wines it will include how to pair it to a wonderful meal.
Just think about it… when was the last time you had a truly fine wine? Maybe you never have.  Now is you chance to enjoy and relax with friends and family.  The food you serve with this wine is something remarkable.
Get Access to Wines From Around The Globe (That you wouldn't be able to get otherwise)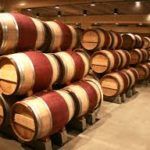 The World's best wine makers, with the regions best grapes are working to make their craft.  You deserve to share in the flavor, the taste and the individual experience each wine presents to you. Seems like getting new wines from all over the Globe direct to you each month is the best way to consistently share in the greatness of these Fine Wines.
With access (some are exclusives) to the World's Largest wine varieties, Direct Cellars is your solution and reward for your hard work in life.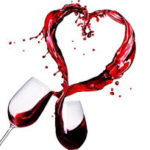 How about those romantic dinners, or classical music in the park outings?  Ever go up the Canyon to enjoy a campfire, some dark chocolate, and oh… some really good Merlot?  If you haven't I highly recommend it.  Seems like the perfect addition for an awesome time!
Wine is known as the elixir of life.  It has been around for Centuries, a literal gift from the Gods.  Used to celebrate and reflect on ones life, life achievements and special occasions.  With Direct Cellars, you will be looking for those moments, because you will have something that makes each moment remarkable… Fine Wine.
We are growing – and we are looking for People that want to have a lot of fun, enjoy fine wine, and make a great income in doing so.  Below is an explanation of the opportunity.  Simply watch this presentation, make a decision and JOIN. Success financially with this program while enjoying your fine wine.
There are so many ways to enjoy Fine Wine.  These are life enhancing, stress relieving, and mood altering (for the better) ways.  We have a complete page of information (GO HERE) where you can indulge in more ideas of a better life through Fine Wines.